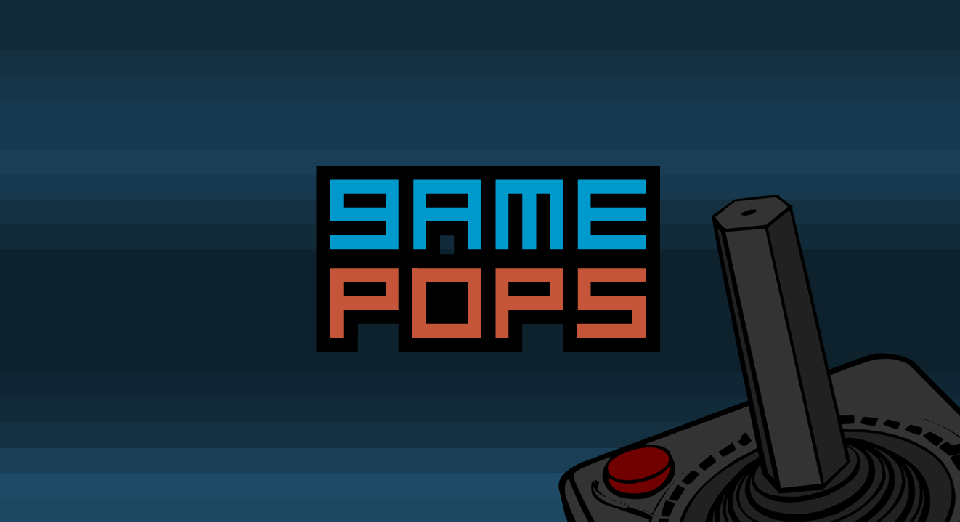 GamePops Original
Loading SWF for the first time...
This is the first of the series and was made back in 2008! It was lost until now! If you don't had the opportunity to play this game there in 2008, you can do it right now!
GamePops is a video game music quiz: you listen to a music and writes the name of the game it belongs. You need to write the entire game name to score. So: good luck!
Challenge yourself in the hardest GamePops ever to remember which game the music you are listening belong to! You have to remember the game name with just about 15 seconds of each music. Easy? I dare you find all the games!
Hard, please! That's the hardest GamePops ever! You have no tips and have to write the entire game names! That's the beauty of the old games!
64 tunes that will make you remember all the good times you spent with those great games!
GamePops is about great games released between 1981 and 1999 that make their good times on consoles like Atari (2600, Lynx, ST, etc), MSX, Amiga, Master System, NES, Genesis, Super NES, Saturn, PSOne, 3DO and Home Computer (PC and Mac). If you played games at that time, you will love this game!
If you label yourself as a Classic Gamer you must pass through the Ultimate Music Challenge: the GamePops!
Visit the official game page, the Google+ fanpage and the GamePops series Facebook fanpage!
If you like this game try the Sega Generation Version and the Classics too!
---
Disclaimer: This game is a tribute to all video game developers, specially the music designers. The intention of this game is to bring memories to gamers and make them remember good games that made their childhood. All the credits for the musics on this game are inside the "Credits" screen. I couldn't find some of the credits, but if you know and it's missing, please let me know. If you have the rights of some musics inside the GamePops and you don't want they appears on the game, please send me a message and I'll remove them as soon as possible.
---
For the ones who are struggling to find all the answers, here they are:
http://kleber-swf.com/app/gamepops/
(keep in mind that this can spoil the game for you).
Thanks for playing!